There has been much talk over the recent months concerning the further changes to IR35 affecting engagements with private sector organisations. We work in partnership with our clients and having previously guided countless organisations through the 2017 Public Sector IR35 reforms, we are well positioned to navigate the journey with you.
Panoramic Care has partnered with Kingsbridge to provide an award-winning, comprehensive IR35 solution that manages the entire process, from status assessment to process consultation, so you can confidently and compliantly maintain your flexible workforce within the parameters of IR35.
Whilst some organisations are choosing to not engage limited company contractors, this is likely to result in them missing out on top talent. Our solution allows our clients to have access to the best people in the market whilst remaining 100% compliant and resulting in a genuine competitive advantage.
Our IR35 Status Tool takes a best-of-both approach, allying a custom-designed automated process, developed by Andy Vessey, a leading IR35 specialist. This is the only IR35 status provider on the market to offer a hybrid solution, and we firmly believe that it's the best one-stop-shop to meet all your IR35 business requirements.
​
How this tool will help:
Fast, efficient and accurate IR35 assessments based on case law.

Removal of your tax liability.

IR35 specialists on-hand to assess indeterminate status results.

The ability to request a manual review.

Interaction with the whole supply chain.

Your own access to the tool – browser-based and mobile.

Market-leading, Zurich underwritten IR35 insurance policy which means all outside determinations are de-risked.

Any outside determinations challenged by HMRC will be defended by Andy Vessey.

​​​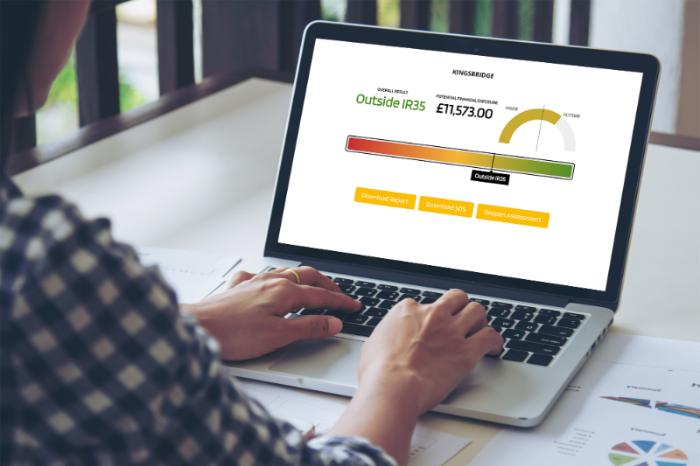 ​
Panoramic Care have unparalleled IR35 experience as we have been through the process before with 100's of contractors in the public sector. Our 2017 transition was successful and smooth, but we now have even better processes and our market-leading IR35 tool.
We will help you understand the legislation by offering consultative support throughout and by hosting IR35 workshops. This will prevent disruption to your projects and help you maintain a compliant workforce.

We are working closely with clients and candidates that may be affected by these changes and will ensure that we keep you informed of any decisions that affect you.